At COSMOS, we define the Ring as a circular enclosure of an aspect ratio, that is, the ratio of the O. D. to the length, greater or equal to 2.0, to distinguish the rings from the tubes.
Grooved Wire Guide Rings are inserted into an "O" ring to provide cushion against vibration, and to eliminating the use of epoxy or glue. The more popular grooved rings are depicted below in dimensional drawings.
We offer to add a groove to non-grooved rings of our own produce at a nominal setup charge. The minimal order is 100 pieces at a time.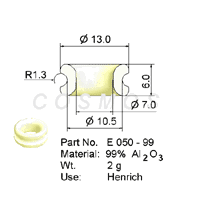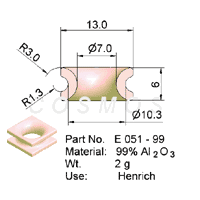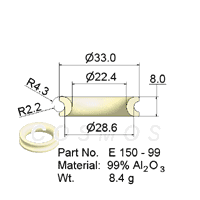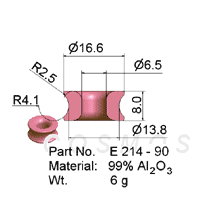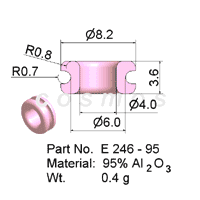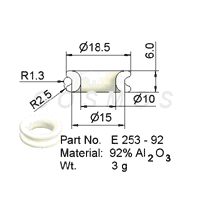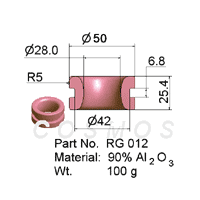 ---