End Load Air wipe


COSMOS offers End Load Wipe in two ( 2 ) versions:

    AWM 51 to dry wires of maximum diameter 2.3 mm



    AWM 61 to dry wires of maximum diameter 4.2 mm


The maximum diameter is also the optimum diameter of the wire at which the air wipe cleanses at the highest
efficiency.  It is possible to cleanse wires of a smaller diameter using the same wiping cylinder at a reduced
efficiency, without adverse consequences.
However, for long term usage, it is advisable to switch to the wiping cylinder dedicated for the particular wire diameter.
We depict below the air wipes' dimensions, reflecting the small footprints that facilitate installation.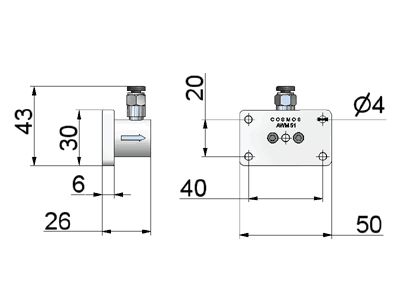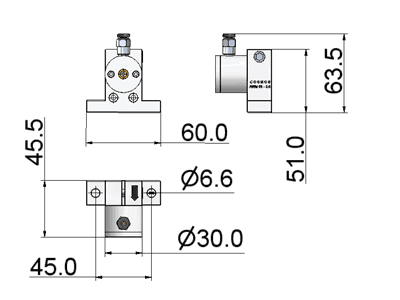 AWM 51 Dimensions AWM 61 Dimensions